What were we bid?
July 10, 2017
Amerivespa 2017's featured event happened Sunday, as 196 items went up for bid at the Neale and Sons Auction. While lots of memorabilia and collectibles crossed the block, the real attraction was the scooters.
Let's cut to the chase.
Lot 177, a 1948 Vespa "Rod Model" (???) drew the highest bid, fetching a cool $10,000. That was actually on the low end of the auctioneer's estimate; the high end was 40 grand.
And given this bike's provenance, some might say it was a steal: It boasts orignal paint and upholstery, it was one of the first 19000 Vespas made, it's complete, it runs… and it has a title.
Tying for second at $3,600 each were Lots 121 and 247.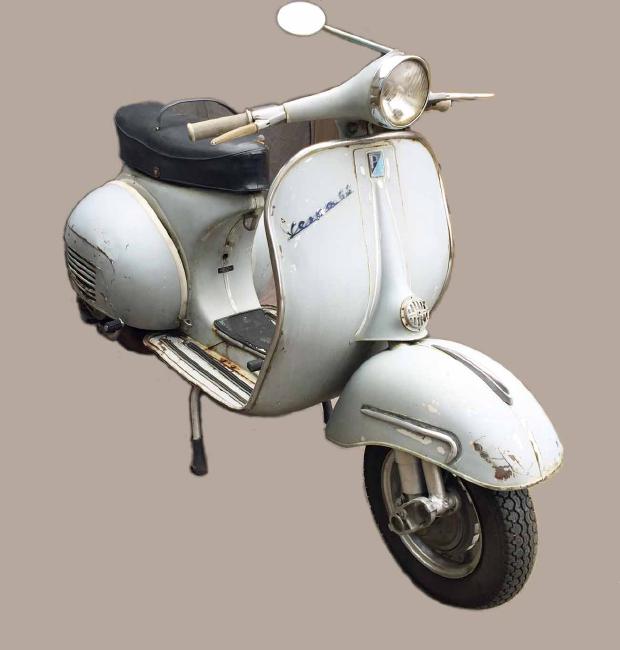 The former, above, was a 1962 Vespa GS 160 "Mach 1" (that's how it was listed in the catalog). As you can see, the bidding was fierce, attendees competing with absentee Internet bidders. Color was an older respray in gray; the rear glovebox door was present and accounted for (a lot of them aren't), and it came with its original keys and "can of beans" air filter. The engine made compression, and the title was clear.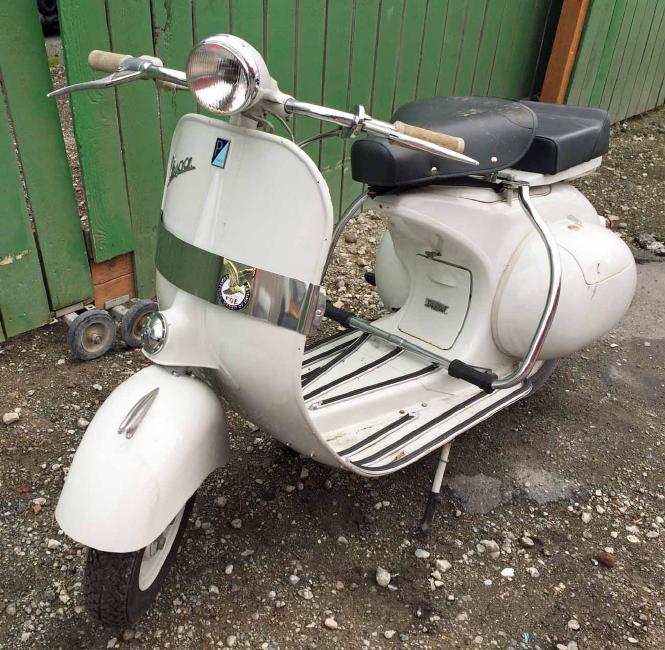 You might have seen the latter scoot parked on the sidewalk in front of Big People Scooters. You would have seen how nice it is, for sure. This c. 1956 Vespa "VL…" (names in quotes are as they appeared in the catalog) was professionally restored in 2002, and had only been ridden 50 miles since then. I saw it being ridden, and it wasn't doing an impression of a mosquito fogger, always a good sign with 2-stroke engines. Bidding was not quite as active, but the final bid did exceed the auctioneer's estimates.
A couple of Lambrettas, Lots 101 and 103, sold for $3,200 and $3,000, respectively, but the many Vespas (including several ET4s) and non-TV Lambrettas went for pretty much Craigslist prices.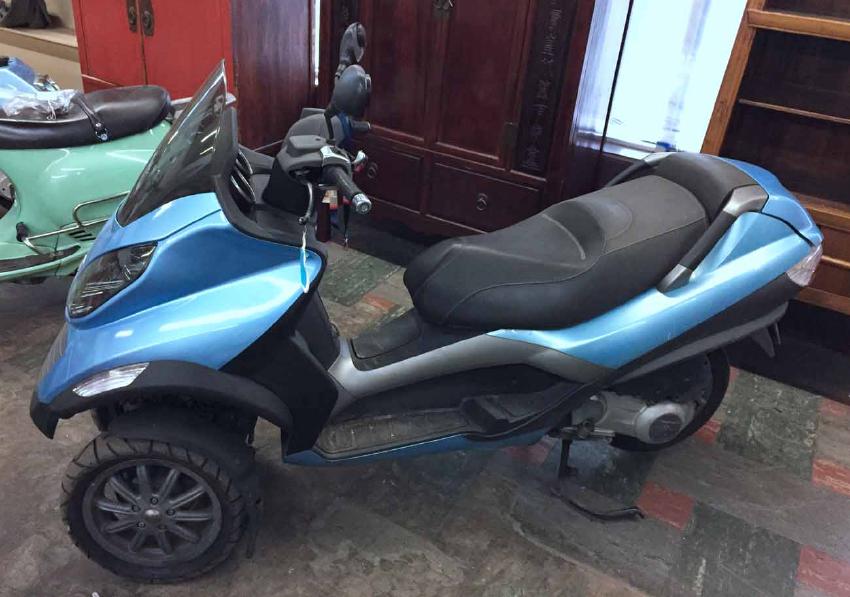 The 2007 Piaggio MP3 250 above was Lot 147. It went for… wait for it… $700! You can find these out in the world for under two grand, but geez. If I had the cash, I'd have been all over this. Poverty, it doth suck.
Had I been outbid for the MP3, I would've been all over Lot 152, a BRAND NEW 2009 SYM CityCom 300i. These are great commuting/touring scooters, and Big People had previously offered this one at a very steep discount. But not $600 steep. That was the only bid, one well below the auctioneer's estimate.
Noteworthy oddscoots were a 1948 Salsbury 85 that sold for $3,000, and a 1960 Heinkel Tourist 103 A-1 that received a single bid for $2,450.
Everyone went home saying what a fun event the auction was, and none of the prices paid could be called insane, not by a long shot. How long that will remain true remains to be seen.